Seago Go City Lite 2020 Review
With the nation on lockdown and only one form of public exercise permitted per day, some gorgeous Spring weather provided the perfect opportunity to put Seago's Go City Lite Electric Folding Bike through its paces.
A Brief Introduction:
Over the years, Seago Electric Folding Bikes have gained a reputation as a premium electric folding bycicle without a premium price tag. Following the huge success of the ePower Electric Folding Bike, Seago developed a new model called Go City Lite. Go City Lite included upgrades to areas including the suspension and gears, as well as the hugely popular addition of an LCD display. Both models have continuously been in high demand ever since, with more exciting features added year after year.
Foldability: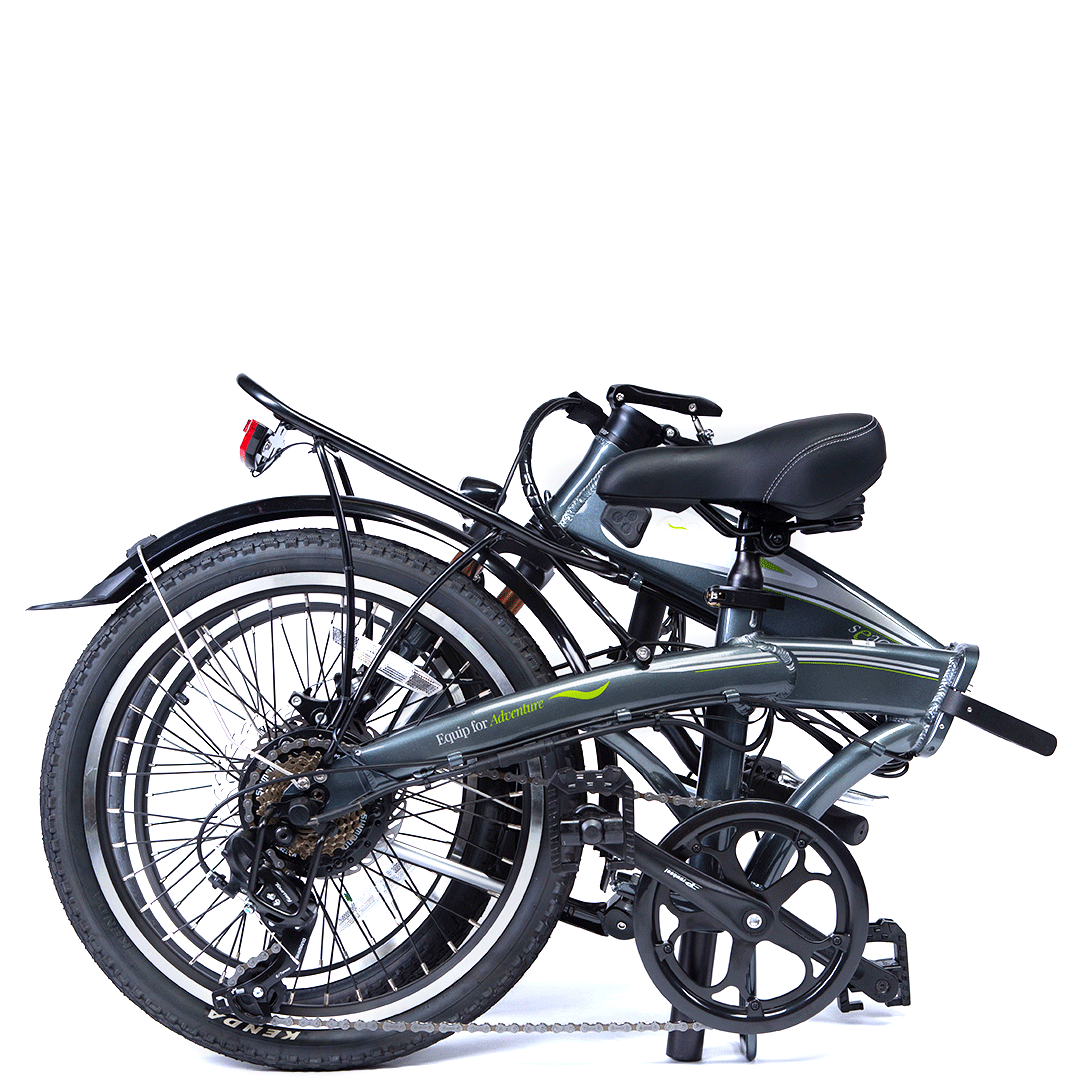 A huge advantage of Go City Lite is the ability to quickly and easily fold the bike (to a size of 88 x 35 x 69 cm). This makes the electric bycicle great for commuting as it can easily be taken on public transport like trains and can easily fit in smaller cars. I managed to unfold the Seago bicycle in under a minute, following the instructions in the video below – featuring Go City Lite's sister bike, the ePower.
On The Road - First Thoughts:
Having previously tested Seago's sister bike, I had an incline as to what to expect from the Go City Lite Bike. One thing I instantly noticed straight away was the how good the ride is, which has been significantly improved by the new high-performance adjustable suspension. The LCD display planted on the handlebars immediately caught my eye - more on this below.
LCD Display: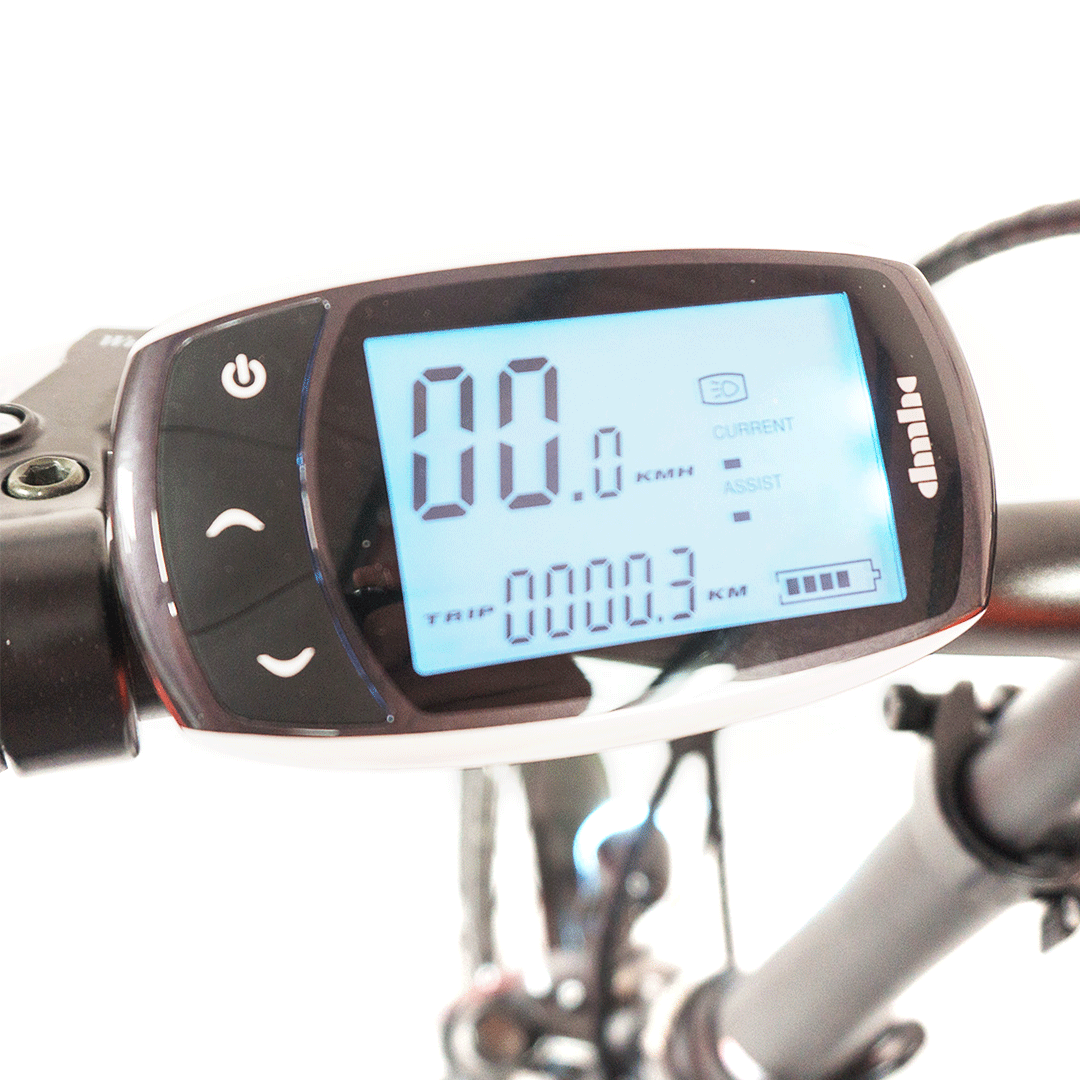 I found the LCD display to be a real stand-out feature on the folding electric bike. On Seago's Electric Folding Bike you get a simple control panel with a few buttons. Go City Lite however is equipped with an LCD display that enables you to view an array of metrics including battery status information, distance travelled and range details and my personal favourite, the digital speedometer – I must've spent half my time looking at where I was going and the other half trying to see how fast I was going (within reason of course).
The display is adjustable for day/night riding which I found highly useful as I was cycling at dusk. You're also able to control the power output from the motor and control the front and rear LED lights.
On The Road – Continued:
I am far from the most physically fit person, so the five levels of pedal assist were a huge help. You will really realise how powerful the 250W motor is when you pass fellow cyclists almost effortlessly up hills. With a maximum range of 60km, I found that I was a lot more comfortable with venturing further away from home, knowing if I became tired I could almost sail home using the power of the motor. With the battery, the bicycle is naturally slightly heavier than a normal bike, but with a weight of only 22kg, it's nothing un-manageable, for even someone out of shape like me.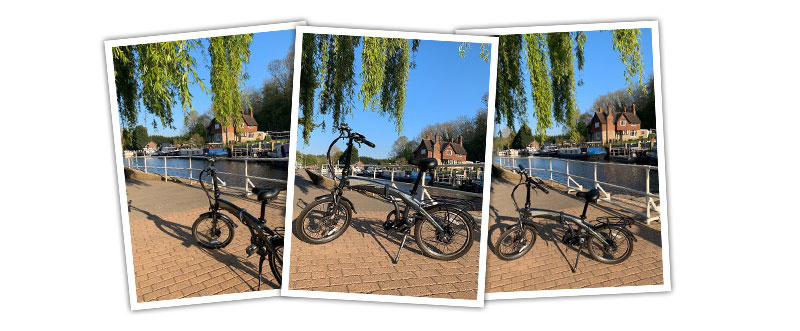 Is Seago Go City Lite worth the extra cost, compared to Seago ePower Electric Folding Bike?
This is a question we get asked every day online and when our Rochester store is open. After testing both bikes myself I can honestly say, yes. Go City Lite bike has a much more premium feel and I found the adjustable suspension provided a much smoother ride, something very much appreciated by my back! Also, after using the LCD display, I simply could not go back to a bike without one.
Another feature I found extremely useful yet have not spoken about is the USB power plug. Every iPhone user will know how bad the battery life is on the device, so the ability to charge my phone on the go was key. This ensured I could make the most of the 60km range whilst using battery sapping mobile apps like Google Maps to ensure I didn't get lost.
Conclusion:
After this test, I can tell why Seago's Electric Folding Go City Lite Bike is just as popular as the ePower Bike. It's one of the most comfortable bikes I have ever personally ridden, thanks to the upgraded suspension mentioned previously and an ergonomic padded saddle. The screen is superb and being able to charge my phone on the go is a huge bonus. I just need to convince my colleagues to let me borrow the demonstration bike used in this test for a bit longer now!
We're Here To Help:
If you have any questions regarding either bike, don't hesitate to get in touch. Use our live chat feature or email us - [email protected]
We have Seago's Go City Lite Electric Folding Bike in stock and available for just £939!