10 Nautical Father's Day Gift Ideas
Father's Day is quickly coming upon us. If you're in need of some inspiration, then you've come to the right place. We've enlisted the help of the fathers among our crew to help put together a list of 10 fantastic Father's Day gifts!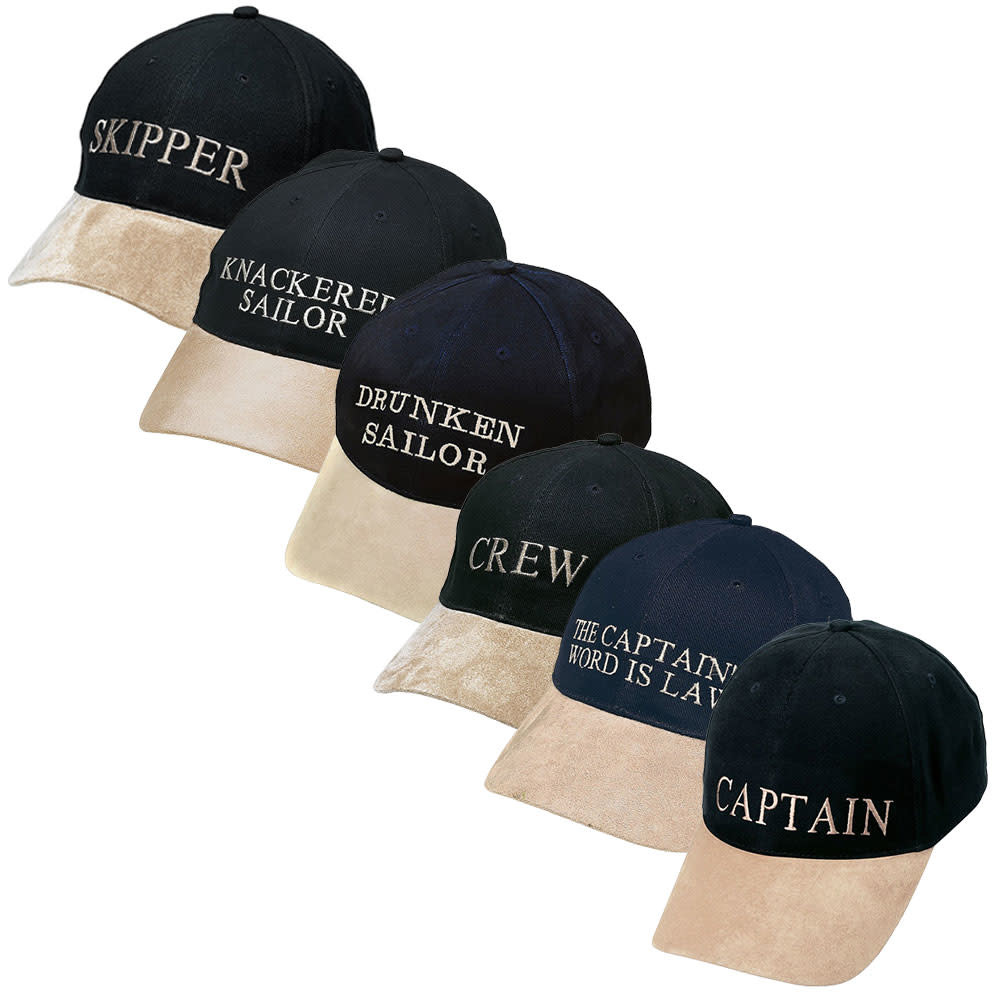 1. Nauticalia Sailing Caps
These yachting caps from Nauticalia are made from strong 100% cotton twill material with a sweat-resistant hem and reinforcing sewn around the inside. The plastic brim is covered in soft fawn-coloured suedette with a navy covered twill beneath to reduce glare on the eyes.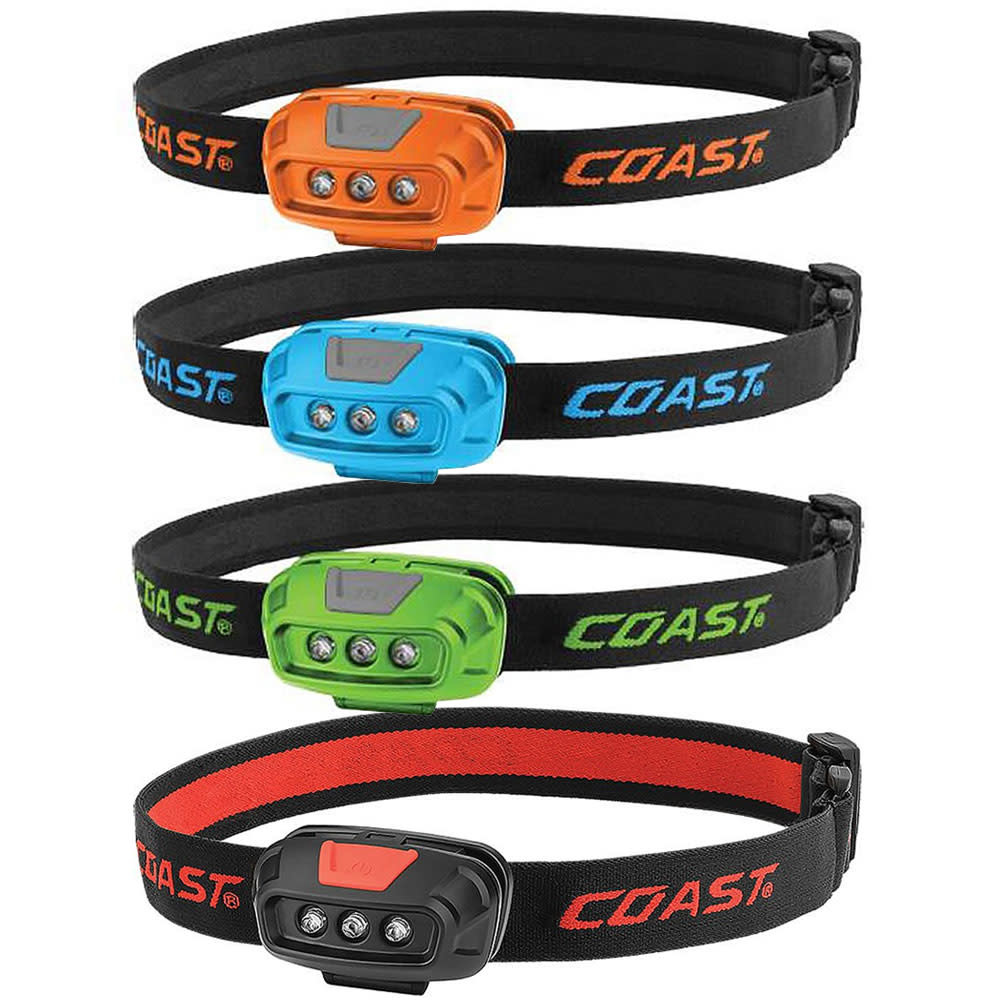 2. Coast FL14 Head Torches
These head torches from Coast are always one of our most popular gift ideas, and its not hard to see why. The lightweight, comfortable head torches are great for when both hands are necessary in low light conditions. The headband can be adjusted for maximum comfort, and there are three operating modes with a maximum beam range of 22 metres.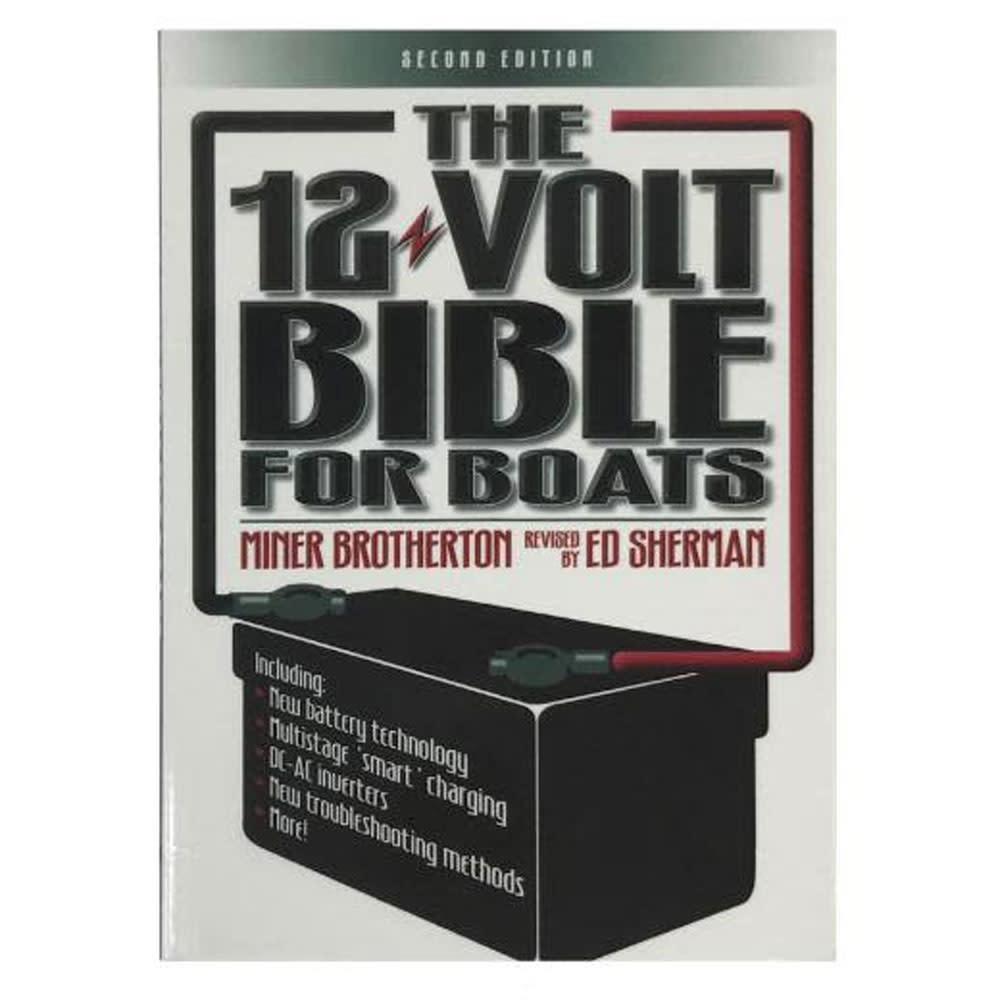 3. 12 Volt Boat Bible
A handy guide that contains everything the average yachtsman needs to know on installation, trouble-shooting, and maintenance of the circuitry and batteries aboard.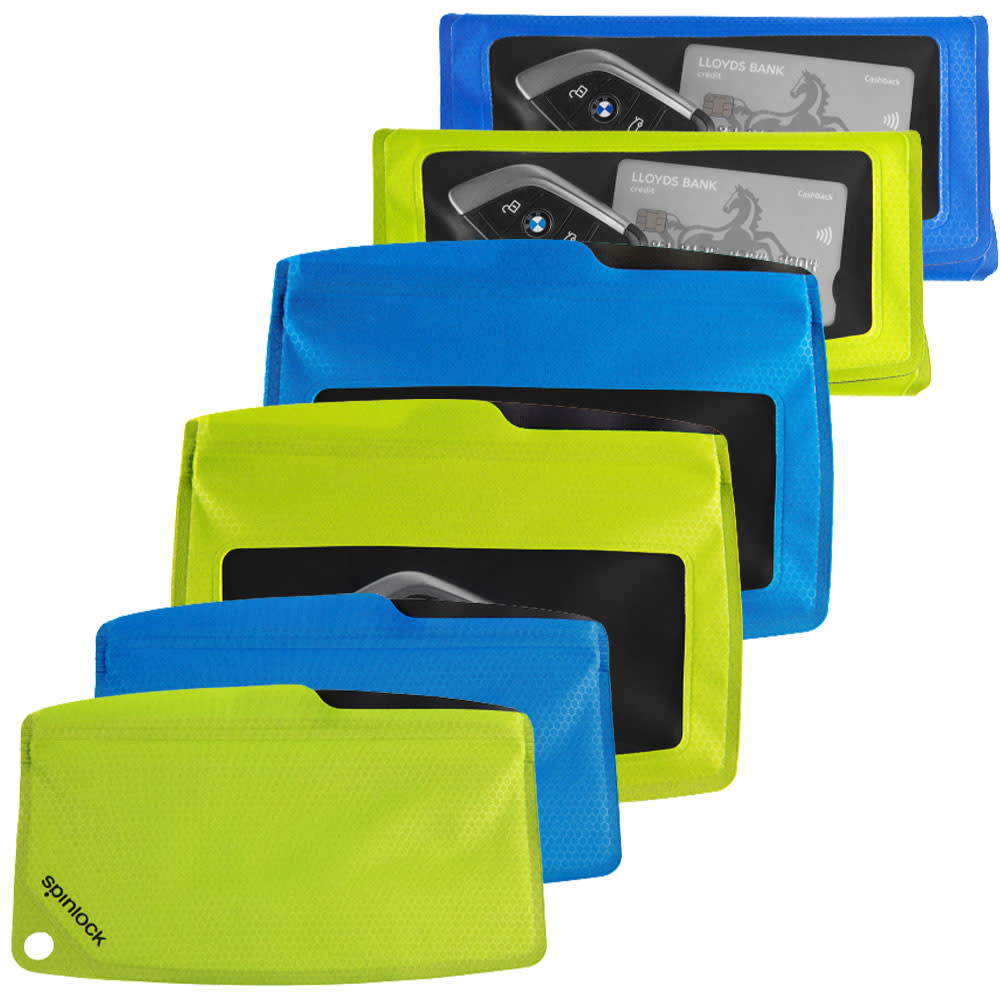 4. Spinlock Waterproof Packs
Spinlock's IPX67 rated waterproof packs are great for keeping essentials close to hand when on the water, especially if you're out paddle boarding! Available in small, medium and large, with the large pack including a single pocket that wraps over the belt to form a smaller pack. There are also two colours (azure blue and yellow lime) to choose from too!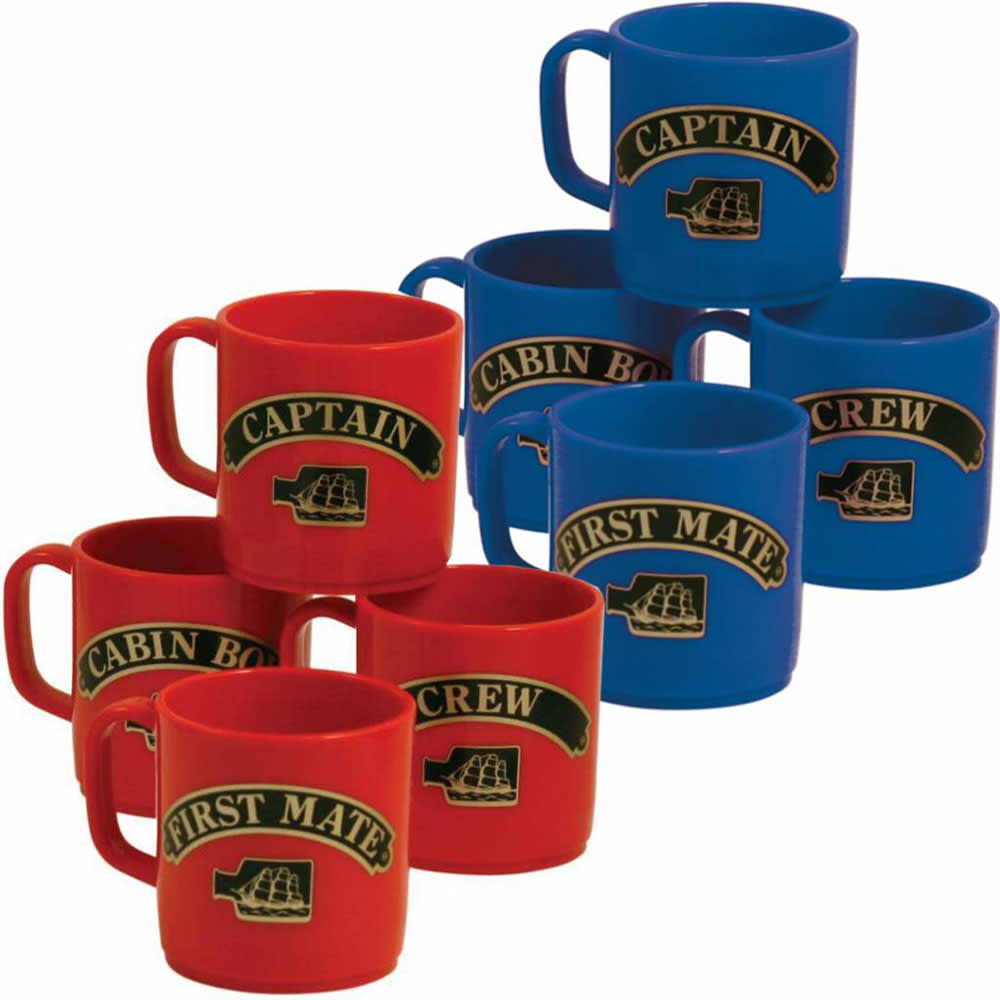 5. Nauticalia Named Stacking Mugs (Box of 4)

Dishwasher safe plastic mugs that are labelled according to rank! There's one for the Captain, First Mate, Cabin Boy & Crew - all featuring the Nauticalia ship and bottle logo.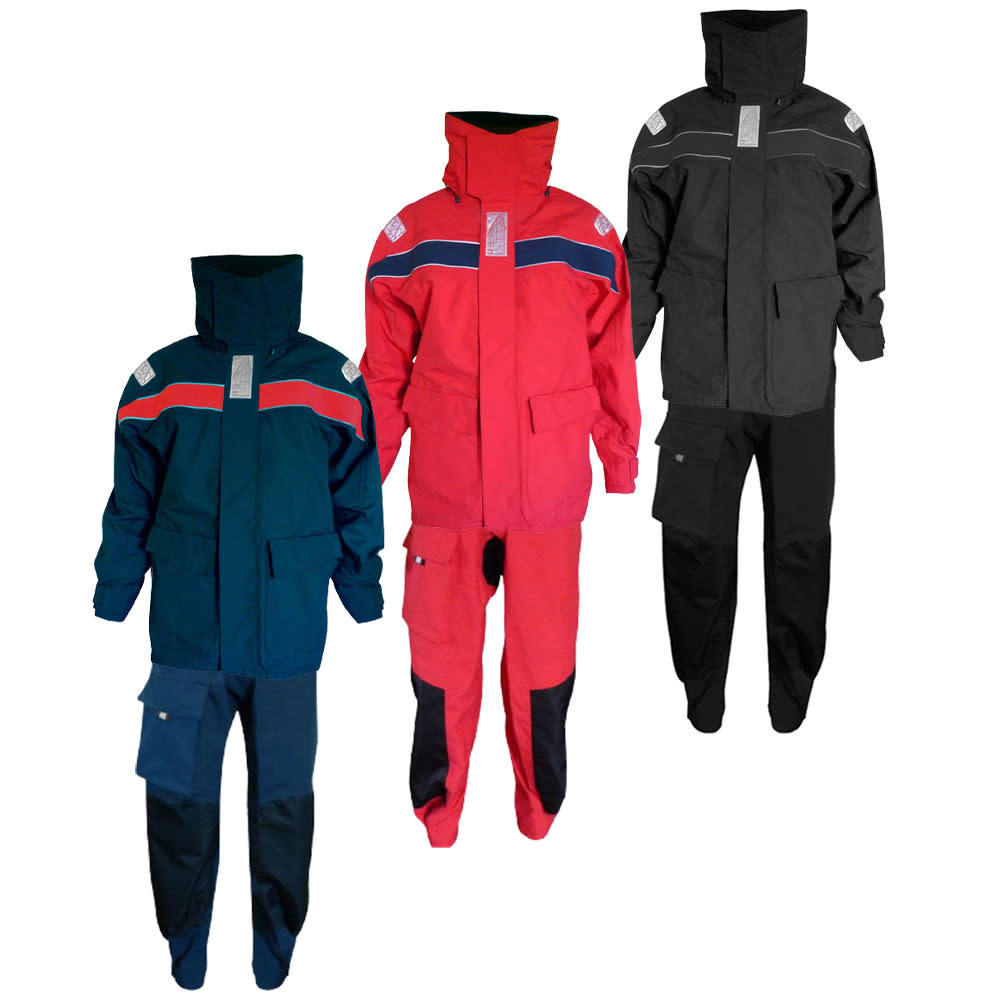 6. Maindeck Coastal Sailing Suits
As you may be able to guess from the name, Maindeck's Coastal Sailing Suit is perfect for coastal sailing. The jacket and trousers contain innovative technologies within the fabric that will keep you warm and dry, even in the harshest environments.
The jacket and trousers are available separately, although if you purchase them together you will save £20!
Only £199.99 | BUY NOW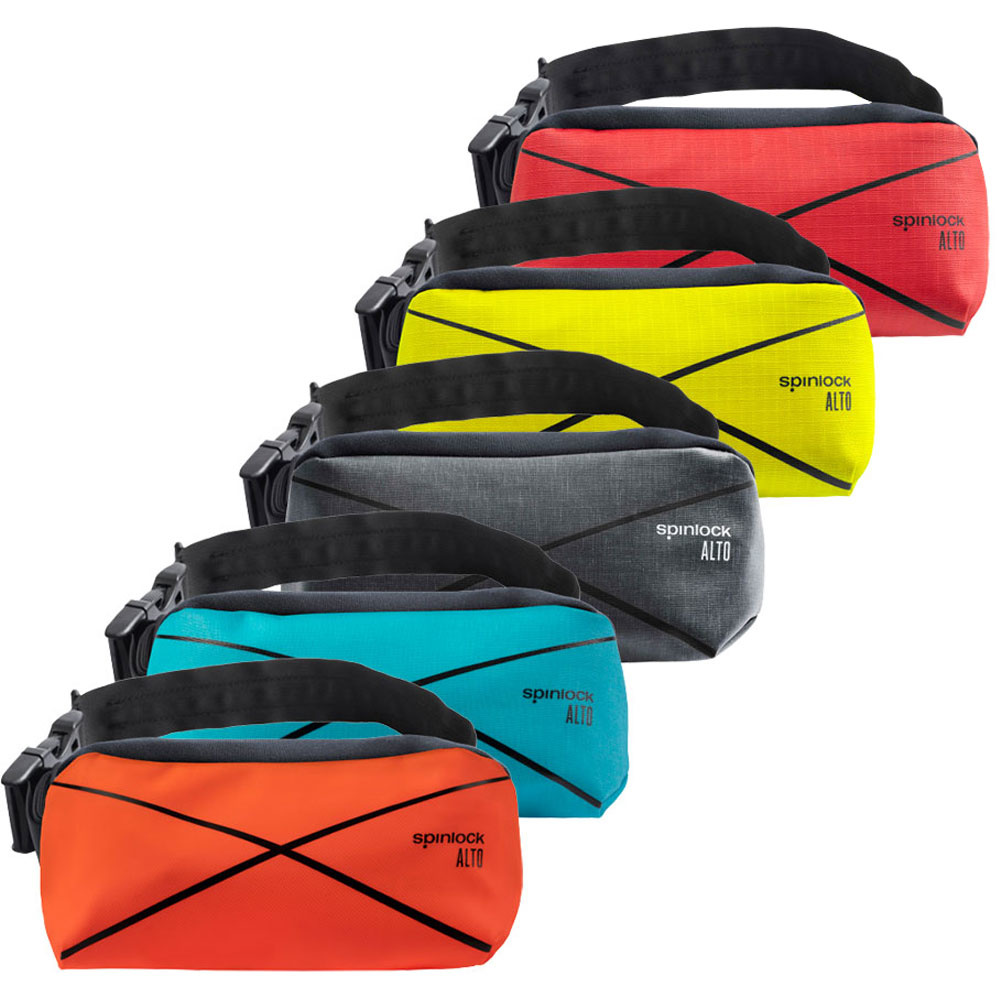 7. Spinlock Alto Belt Pack
Designed for watersports, Spinlock's Alto Belt pack is a flotation device worn around the waist that almost feels invisible when worn due to its compact size. When operated, an inflatable tube is released that supports the user under the arms and around the chest. Despite its miniature size, it's certified as a 50N buoyancy aid. Available in two different colours.

8. Seago 50L Dry Bag
Seago Dry Bag has a simple-to-use roll-top and a clip system that enables you to adjust the overall height of the bag, this can also act as a carry handle once fastened together. There is also a strong adjustable shoulder strap that can be used to transport the dry bag.
A small carbine clip attached to a nylon D ring is great for attaching keys or a waterproof mag light.

9. Orca Bay Solent Sailing Boots 2022
Orca Bay's Solent Sailing Boots have a 100% natural rubber outer and performance non-slip sole for maximum grip, with extra reinforcement around the front and the heel that provide key areas with maximum protection. 


10. Pirates Cave Gift Card
Still unsure on what to get your father this Father's Day? Then give a gift with over 10,000 choices – a Pirates Cave gift card. Any value from £5.00 is available, and if the value you wish to put on to the Gift Card is not listed on our website, simply give us a call on 01634 295 233 and one of our lovely crew members can load a custom amount onto the card.

All prices are accurate as of 08/06/22 and are subject to change at any time.