Hempel's Brilliant Gloss is a high-gloss, modified alkyd topcoat with a flexible formula that is resistant to salt water and pollutants. Provides excellent colour and gloss retention. Suitable for interior and exterior use above the waterline.
COLOUR OPTIONS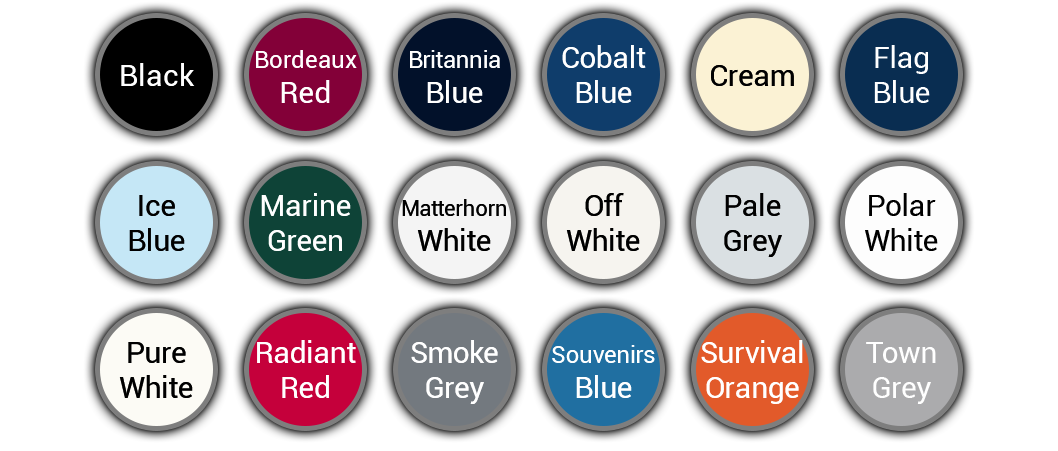 We've written up a few frequently asked questions that are asked in store for a little extra guidance.
How can Hempel Brilliant Gloss be applied?
Ensuring the surface is completely clean and dry, application can take place via a paint brush, roller, paint pad or spray, although spray is recommended for professional use only. 2-3 coats are recommended. When applying, thin the first layer by 5-10% then leave the next two coats undiluted.
How long should I wait in-between coats when applying Hempel Brilliant Gloss?
If applied at 10C – Minimum of 20 hours, maximum of 6 days.
If applied at 20C – Minimum of 10 hours, maximum of 3 days.
How long does Hempel Brilliant Gloss take to become touch dry?
If applied at 10C - 8 hours, 20C – 4 hours.
How long does Brilliant Gloss Boat Paint take to be dry enough to sand?
If applied at 10C – 48 hours, 20C – 24 hours.
What is Hempel Brilliant Gloss coverage?
Approximately 11.2 metres square.
At what temperature can Hempel Brilliant Gloss be applied?
It is recommended that the gloss point is applied at temperatures between 10 and 20C.
What is the flash point?
41C.
Other Notes:
High Gloss finish. Recommended for use on wood, steel and glass fibre.
Useful Links: