International Toplac Plus is a new, silicone alkyd premium gloss enamel suitable for all substrates above the waterline. Toplac Plus provides improved aesthetics and flow in comparison with Toplac, plus eliminates the need for tipping when using a roller.
International Toplac Plus Paint Colour Chart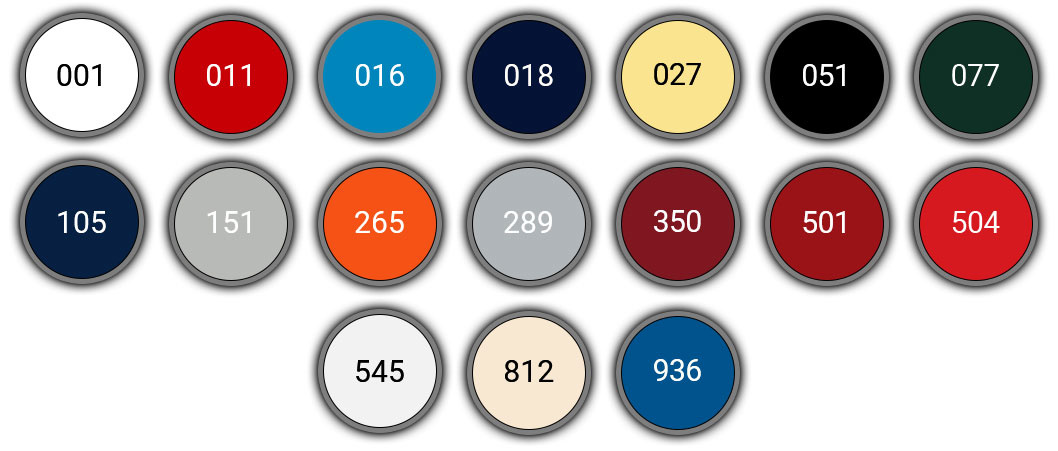 We've written up a few frequently asked questions that are asked in store for a little extra guidance.
How do I apply International Toplac Plus?
It can be applied with a brush, roller or conventional spray, although spray is recommended for professional use only. 2-3 coats are recommended however only one is required if you are just doing a touch up. Application late in the evening is not recommended as condensation can cause a loss of gloss.
How long should I wait in-between coats when applying International Toplac Plus?
If applied at 5C – Minimum of 24 hours with a maximum of four days.
15C - Minimum of 16 hours with a maximum of three days.
23C – Minimum of 8 hours with a maximum of two days.
35C – Minimum of 6 hours with a maximum of 24 hours.
How long does Toplac Plus take to dry?
If applied at 5C – 6 hours.
15C – 3 hours.
23C – 2 hours.
35C – 1 hour.
What is Toplac Plus coverage?
 Approximately 12 metres square per litre.
At what temperature can International Toplac Plus be applied?
 It is recommended that International Toplac is applied in temperatures between 5C and 35C.
Useful Links: